5-9 year old Kids (8 -week program)
This class is taught by: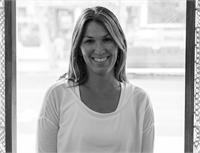 Shauna Lay has been studying and teaching yoga for over 13 years. Shauna's passion for teaching yoga is evident in her classes. Her attentive nature, alignment based teaching, and peaceful approach encourages students to go deep with awareness and confidence. She is particularly interested in how Yoga will prevent back pain.
Shauna has a passion for Personal Development and Spirituality and is interested in how yoga, as a whole, transforms our minds and our connection with the spirit.
Shauna credits her teachers, Nancy Roberts as well as Manuoso Manos and Elise Miller for her in-depth training into the body's alignment and Yoga as a whole. She credits her ongoing studies in Personal Development and Spirituality to Eckhart Tolle and many other Spiritual teachers. As well as her ongoing work with Vision, Accountability, and Commitment. ShaunaLay.com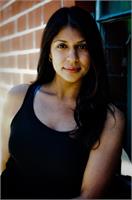 Kavita first discovered yoga in college when she was pursuing her Bachelor of Fine Arts in Acting. She used yoga in her movement and vocal training. Kavita found that it grounded and relaxed her for performances. Although, it was not until the birth of her first child that she was deeply drawn to yoga. Kavita needed to reconnect with her body and find a place of peace within herself. Yoga has given Kavita that and so much more. She finds solace in her practice and sense of empowerment for having an understanding of how her body moves through space. Kavita recently completed her 200 hour training at Downtown Yoga with Kate Coughlin. She loves to teach because it allows her to share her practice and passion for yoga as a way of life. At home Kavita has two little yogis in training; a 5 year old daughter and a 2 year old son. They give her lots of opportunities to remember to breath and be in the present!
This is an 8-week session from Wednesday 4/12 to 5/31 for kids between the ages of 5 to 9. This class is 45 minutes long from 3:30 to 4:15pm. Cost is $11/class.
Upcoming classes: