Linda Lamson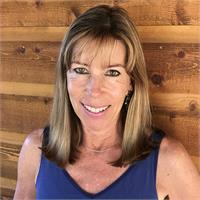 Linda loves bringing her knowledge of anatomy and kinesiology to the mat. She is a licensed Physical Therapist with expertise in the treatment of musculoskeletal problems. She has been practicing yoga for over 10 years, has completed Downtown Yoga's 200 hour Advanced Studies Program and is currently enrolled in the 300 hour program at the studio. Linda has a committed sitting meditation practice and teaches meditation at Downtown Yoga. She has studied with many spiritual teachers including His Holiness the Dalai Lama, Thich Nhat Hanh, Pema Chodron, and Jack Kornfield. Linda has taken her formal Bodhisattva Vows and is committed to helping others awaken to the present moment. She views Downtown Yoga as a sacred space in which to cultivate harmony of mind, body and spirit.
Linda Lamson instructs the following:
One time POP UP Meditation Class on Tuesday 8/23 from7:15 to 9:00pm with Linda Lamson.




"POP UP Meditation Class"

with Linda Lamson


Learn how to meditate from Downtown Yoga's most experience meditation teacher and leader. No previous meditation experience necessary. All are welcome. Linda will offer several different techniques you can take away and practice on your own.

Tuesday - 6/27/17 from 7:15pm to 8:30pm in the OM studio. Enter through sliding glass door on Division Street

Please sign up on the Classes tab.