Caryne Mount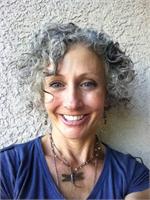 Caryne dabbled in Yoga as a compliment to her competitive running and cycling career and totally fell in love with the practice 2007. She obtained her 200 hour RYT under Laurie Gallagher, Kelli Barnett, and Suzanna Spring in 2010. Suzanna also sparked Caryne's interest in her practice of Yin Yoga, and eventually Caryne pursued Yin teacher training. Always learning, Caryne became very interested in the healing power of restorative Yoga, and obtained her restorative level-one teacher certificate in 2016.
"Yoga meets you wherever you are in life. With ballet in my past, I appreciate the Yang and dance aspect of a vibrant Vinyasa flow practice - its focus, movement, and activity." Cayrne believes that in our busy and hectic lives it is important to unplug and go deeper. She finds that the practice of both restorative and Yin Yoga allows us to target deeper inside ourselves and discover our true essence.
"People do not give themselves the permission to relax and release. It is only when our bodies and mind become so fatigued do we slow down. I personally found the body/mind/breath connection of Yoga provided an intricate part of my healing after the death of my father. I am passionate about holding space for people so they feel completely supported and safe in order to completely unplug and recharge!"
Caryne is currently pursuing her 300-hour teacher training with Kate at Downtown Yoga.
Caryne Mount instructs the following:
Pre-natal appropriate for all expecting mothers from newly pregnant to 9 months.