Intermediate/Advanced
This class is taught by: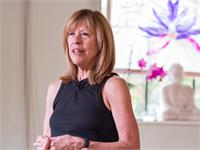 Kate is a passionate and dedicated explorer of movement, meditation and yoga which spans 40 years.
She is an inspired practitioner who loves the precision of alignment, and teaches with a creative joyful approach.
Kate has been an inspiration to thousands of students during her 30 years of teaching. She has developed two Advanced Studies Programs with over 100 graduates who now teach throughout the U.S.
She has studied intensively with such wonderful teachers as: Donald Moyer, Erich Schiffmann, and Arunji of Bangalore, as well as teachers all over the Bay Area. Kate is also a world traveler including trips to India to study yoga.
Kate created and taught the yoga program at Stanford University from 1989-2001. She is the Founder and Director of Downtown Yoga in Pleasanton California. She is an international teacher offering retreats for inspiration and restoration.
Her students describe her as warm hearted, inspiring and caring. She is a radiant, beautiful soul who honors the beauty and presence of each and every moment.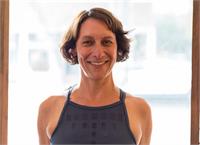 Lori Pirri has been a student of yoga her whole life, her mom is a Sivananda yoga teacher, but she discovered her own yoga passion in her early 20s while seeking a way to connect to her own breath and stillness. She realized not only her own joy but the joy of practicing with and supporting others. She is always learning from her amazing teachers, and loves to explore new postures on and off the yoga mat finding inspiration is nature, friends, family and other students. She currently teaches at Downtown Yoga, and Tri-City Physical Therapy through the
Samasta Wellness
program. Lori brings a cheerful and enthusiastic energy to her classes that blend alignment, strength, therapeutics and her own life experiences.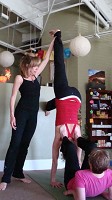 Deepen the focus and intensity of your practice. Learn variations of fundamental poses. Inversions (headstands, handstands, etc.) and more advanced poses are taught.
Learn more about our Pose Syllabus here.
Upcoming classes: