Vinyasa Flow - Level 1/2
This class is taught by: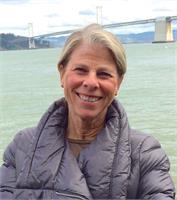 Yoga became an integral part of Georganne's life from the moment she first stepped on a mat. Like many, Georganne tried out Yoga to help recover from an illness. The first day she walked into the DTY studio, Georganne felt at home. She loves how a consistent Yoga practice has helped her achieve more strength and balance in her life – physically, mentally & spiritually. Motivated to share her practice, Georganne graduated from the Downtown Yoga 200-hour Advanced Studies Program and soon became a DTY teacher. In her classes, she offers supportive instruction that encourages each and every student to find energy, ease and enjoyment in their practice. Georganne built a career in high-tech marketing and runs her own consulting business; Tiger Team Marketing. She delights in balancing her professional work with practicing and teaching Yoga.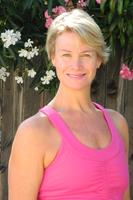 Jessica began practicing yoga 17 years ago after the birth of her first child. Her love of practicing yoga blossomed over the years and led to her becoming a certified yoga teacher through Downtown Yoga's 200 – hour Advanced Yoga Studies Program under the guidance of Kate Coughlin.
Jessica believes that practicing yoga on a daily basis not only calms the mind and keeps you present but also aids our bodies with strength and flexibility, helping to avoid injury. She teaches with certainty and safe instruction, allowing her students to feel each pose as they move through their practice. Jessica has practiced Vinyassa, Ashtanga and Yin yoga over the years but is extremely inspired by alignment based yoga such as Iyengar.
Jessica has always lived a very active and healthy lifestyle. She has trained and competed in several triathlons, half marathons and countless swim meets and open water long distance swims. Outside of sport she also enjoys quality time with her husband and two teenagers and loves to cook healthy meals.
Have a look at Jessica's yoga blog as she continues to evolve through her practice of yoga. paradiseyoga.me
Building off of the basics taught in Level 1, this class will move at a moderate pace, with less teacher demonstrations and more hands on adjustments. Sequences and postures are kept simple and stable, working towards more complexity.
Upcoming classes: